The European Youth Hub es un servicio diseñado y dirigido democráticamente por jóvenes. Incluyen reuniones semanales, cursos de formación, talleres, conferencias, eventos y actividades, intercambios juveniles Erasmus+, Servicio Voluntario Europeo y proyectos locales como puede ser NOSVOZ magazine.
The European Youth Hub es un ecosistema que permite la colaboración y un espacio seguro que potencie a la juventud el discutir sus ideas así como tener la oportunidad de experimentar diferentes proyectos y mantener un diálogo estructurado entre los jóvenes y las instituciones locales y europeas.
The European Youth Hub is a service designed and run democratically by and for young people and includes weekly meetings, training courses, workshops, conferences, events and activities, Erasmus+ youth exchanges, Erasmus+ EVS and local project initiatives such as NOSVOZ magazine.

The European Youth Hub is an eco-system for enabling collaboration and a safe space to enable youth to discuss and test their ideas and to have the chance to experience different projects from campaigning, to countering violent extremism and to structured dialogue between youth and municipalities and the European Union.
EVS
Hablamos de voluntariado y del beneficio de donar nuestro tiempo para ayudar a un proyecto o causa, por lo tanto, no podemos dejar de informar, hablar y realizar actividades relacionadas con el mayor programa de voluntariado en Europa, el European Voluntary Service.
Events
De manear democrática y libre se programan eventos y actividades semanales dirigidas por nuestros jóvenes.
Política, cultura, historia, actualidad, tecnología, literatura, videojuegos... cualquier tipo de tema o propuesta es debatida para generar eventos que conecten y potencien la participación juvenil.
¡Échale un vistazo a nuestro calendario de actividades!
La trabajoteca
A.C.S.E.S.O. ofrece apoyo para aquellos jóvenes en busca de trabajo: te ayudamos a generar un currículum y carta de presentación, te formamos para pasar una entrevista, etc.
Para jóvenes emprendedores que estén trabajando en sus propias iniciativas e ideas, The Youth Hub también provee apoyo:
Espacio de Co-working.
Eventos de networking.
Promoción y marketing.
Construcción de capacidades basadas en la evaluación de las necesidades.
Youth Exchanges
Informamos y ofrecemos oportunidades de realizar intercambios juveniles en el extranjero.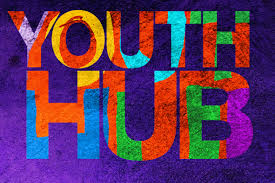 To join the Gran Canaria Youth Hub, please complete the form below. It is totally free to join.