Amazing Opportunity. EVS in Gdansk, Poland.
We have a new exciting opportunity for one female volunteer to join a project in Gdansk, Poland until 20th July 2018.
If you want to travel, improve your level of English, learn new skills about connected to working with people and social work, maybe even learn another language (Polish), then this fantastic project will be great for you.
To apply, send us your CV and a cover letter describing why you are applying for this EVS position.
Remember, you don't need any experience to be an EVS volunteer, just enthusiasm, a desire to travel and experience other countries, and a wish to learn new skills, improve your CV and have better work prospects in the future.
Send your CV and cover letter to EVS@ACSESO.ORG with "GDANSK" as the subject.
Here is some information about the organisation in Poland that will be hosting you.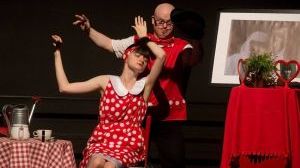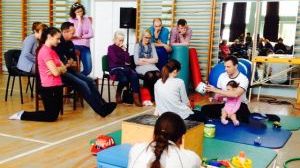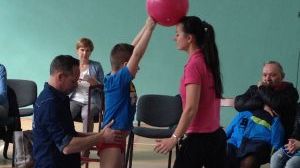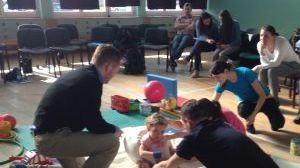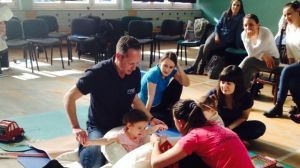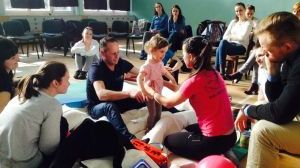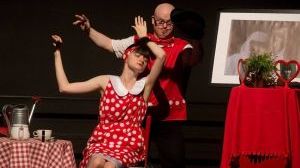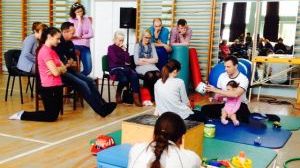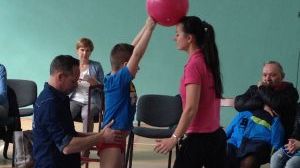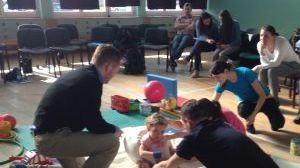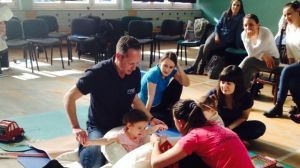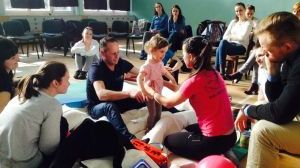 The Polish Association for People with Intellectual Disabilities Branch in Gdansk is a local institution established by the parents of mentally disabled children. Our aims are focused on working for equaling chances of intellectual disabled people, creating conditions of obeying human rights in their surroundings, leading them towards active participation in social life and supporting their families.
Our branch includes 200 members and takes care more than 1000 people through diverse forms of daily activity.
The association leads institutions designed for disabled persons in every age and with every level of handicap. One of them is the Workshops of Therapeutic Occupations (WTZ) which offers pedagogic and therapeutic proposal of work, support, activity and systematic inclusion in social life.WTZ enables 65 participants to realize their activities in 11 workshops: paper and printing, diverse techniques (2 groups), environmental and economic, technical, housekeeping, cleaning (2 groups), culinary (3 groups).The programme of the workshop also gives the opportunity to undertake different creative activities such as the visual arts, music, various forms of physical effort (power training gym, team games, etc.) and supporting educational skills.
Moreover, within the confines of the association operates Environmental House of Self-assistance (SDS) that is a place of daily residence for 30 intellectually disabled people.
The main purpose of SDS is to ensure them the chance to live actively.The sphere of activity of SDS is orientated towards keeping fit, maintaining psychical, intellectual and functional efficiency, developing motor and psychomotor functions, improving the capacity to establish and preserve interpersonal relations, communicating through verbal and alternative ways, getting the ability to function in everyday life better.
The next institution is Rehabilitation-Education-Upbringing. It is specialist unpublic education institution, where children and youth with deep intellectual disability and multiple disabilities, 80 students from 6 to 25 years old, realize their compulsory education duty supported with rehabilitation and caring activities. The superior aim of the activities done by the specialist in OREW comprehensive progress of students supported by integral education, developing skills, upbringing, rehabilitation and therapy.Supported living is the next initiative of our association. The idea of this institution is creating an independent place of living where the intellectually disabled person can feel free individually decide about his or her life and keep the household. Between 4 pm and 10 pm there are there supports available for the residents, and there is one carer on call at night.
Within the association there also works a drum and contemporary music band called "The Pomp Renovation" ("Remot Pomp") . It includes the musicians / social workers as well as people with intellectual disabilities. Participation in the music workshop is a way of continuous skill's development and favours discovering new areas of opportunities being basis for forming music capacities and social interactions. The band plays authorial compositions deriving inspiration from African music but also we are searching new ways of expressions (sounds from the table or "trash" instruments).
Furthermore, the volunteers and disabled people take part in theatre Razem workshop. This workshop is aimed at integration of the group through creating a performance which will have presented at cultural events called Festival Akcept, "The Summer of the People" ("Lato Ludzi") and FETA festival.
Within the association there also works a Vita Activa Orchestra that plays classical and popular music. It includes the musicians / social workers, volunteers from the association as well as people with intellectual disabilities. Participation in the music workshop is a way of continuous skill's development. Vita Activa Orchestra also provide school for people with intellectual disabilities where professional teachers and volunteers work with them.
Another initiative is "Big Brother – Big Sister" Program. Idea of this program is to create a couple of friends "sister or brother" that meets once in a week with his intellectually disabled friend. Idea is to create social, friend relationship between volunteer and disabled person.
All of these institutions and projects are led by professionals, some of them are supported by volunteers.
The EVS project concerns all of the above-mentioned establishments and actions.
The task of the voluntary workers – taking their individual skills into consideration - will be supporting those initiatives and constituting new ones. We wish to create appropriate conditions that would allow to appreciate the potential of each volunteer and to build relations between participants based on mutual trust and respect.We wish to host 8 volunteers at the same time to create an international environment.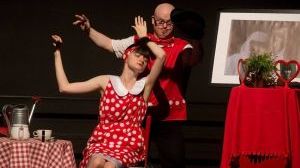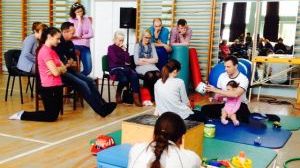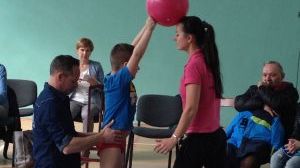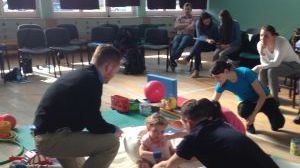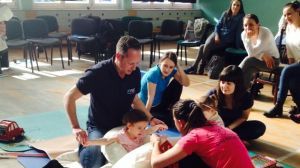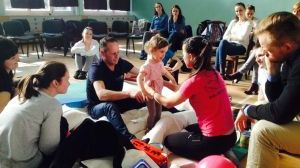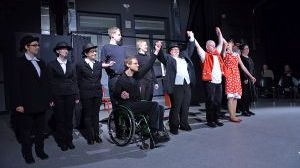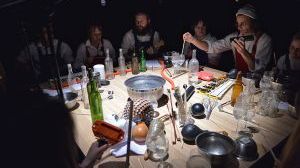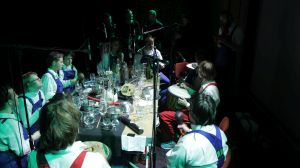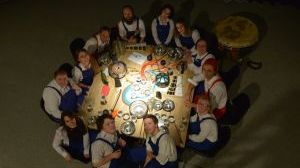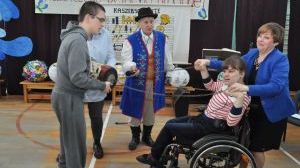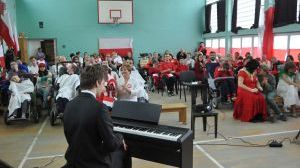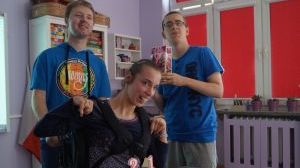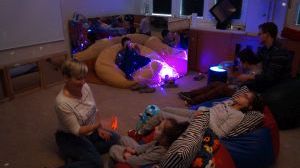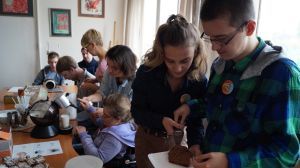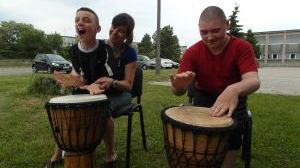 Gdańsk is a city with the population nearing half a million, without doubt one of the most popular tourist and cultural centres, a rapidly developing academic and commercial centre. It is located on the Gdańsk Bay by the southern coast of the Baltic Sea. For centuries, Gdańsk has been playing the key role in the commodity exchange between the Northern and Western Europe and countries of the Central and Eastern Europe.
Gdańsk is more than 1000 years old, visited by thousands of tourists each year; it combines cultural traditions of many nations. It is a paradise for enthusiasts of old architecture. One can infinitely walk among beautiful houses and historical monuments representing various architectural styles.
Additionally, shops with a "soul", charming restaurants and cafes as well as cultural events not encountered anywhere else create a unique atmosphere.
A few theatres, philharmonics, an opera, a summer music scene and multiplexes operate in the city. There are also many areas suitable for active recreation from walks on the beaches to biking, canoeing to extreme tourism. Everyone can find something interesting there irrespectively of the interests and mood.
Additionally, cyclical events that are very popular with the local population and tourists take place in the city, e.g.: the St. Dominic's Fair, Long Night of Museums or the Baltic Sail.
Gdańsk, one of the most beautiful cities in Poland, is a place one not only has to visit briefly but also do some sightseeing. The Main Town, Old Town, Wrzeszcz, Oliwa, Sobieszewo Island... Each of these places hides stories worth knowing.