New EVS Opportunities
Here is a rundown of current EVS opportunities available for young people age 18-30.
For more information or to apply for any of the opportunities, send your CV and Cover letter to the European Projects Coordinator, Daniel Dixon at info@acseso.org
Volunteer in Kraców, Poland
Project description
Gaudium et Spes works with disabled adults, offering a wide ranged program from day care to vocational training.
Age of a group you will work with: 18-60
Volunteer's tasks:
Main task of the volunteer will be assisting the therapists and pedagogues in realizing the therapy programs for disabled persons on a everyday basis. In detail he/she will be responsible for helping the employees with their work during workshops, taking general care of the clients and helping with the organisation and delivery of cultural, sport or other events.
The volunteer will learn how to encounter disabled people intellectually and how to help them in everyday life personally. Furthermore, volunteers will have the opportunity to implement his/her own activities.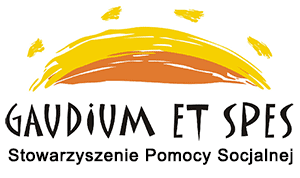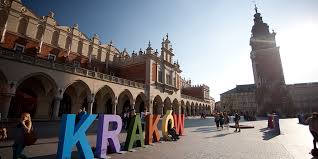 Accommodation, food and transport arrangements
As coordinating organisation IB Polska is responsible for fulfilling administrative aspects of the volunteers during the stay in Cracow (i.e. opening bank account, providing local transport, supporting the process for permission to stay).
Furthermore, IB Polska is providing Polish classes. The insurance is organised by the ACSESO. We are responsible for renting volunteers flat (volunteers are accommodated in double rooms) and to transfer pocket money+food money and to reimburse the travel costs for coming to Poland and for return ticket.
Volunteer profile
People interested in doing an European Voluntary Service at our organisation should be interested in working with handicapped and elderly people, be open-minded and open-hearted and should have the ability to get in touch with people nonverbally in creative ways.
If you have experiences in art, artistry, music, dance, cooking, handicraft... you would fit right in.
How to apply
The project is already accepted, activity can start as soon as possible and will last 8-10 months.
Project is available only for candidates from program countries.
Fill in this application form: https://form.jotformeu.com/61053293523349
Send your completed CV and cover letter with the application form to EVS-IB-Polska@internationaler-bund.de
On your cover letter, state that "Asociación Cultural Social Educativa Segundas Oportunidades PIC 924513791, is your sending organisation".
CC info@acseso.org in all correspondence
Additional information
Besides the organisational matters, the personal support of the volunteers is an important part of our work with youngsters.
We are responsible for communication and information exchange between all partners in the project. We supervise the project and organise regular evaluation meetings, in order to see the progress, solve problems and to help doing reflection. According to that, we prepare volunteers to write the YOUTHPASS. Furthermore, own initiatives and ideas are welcomed and will be supported by us.
Volunteer in Jena, Germany
Project description
The Freizeitladen is a social appointment for kids and youth work. We support children aged 7 to 14 after school is finished. In addition to family and school, the Freizeitladen with a large score of projects is an important part of the socialisation. The children live partly under difficult family circumstances. We offer the children and teenagers open space for develop their own competences including social education attendance.
We offer:
• a room for sport and group activities
• a kitchen for healthy-cooking projects
• a workshop for bicycles and wood work
• a room for relaxing
• an outdoor area with a building ground for the kids, a play ground, a place for campfire, an oven made of loam, vegetable patch, sport stuff and more

The team consists of 4 employees and interns.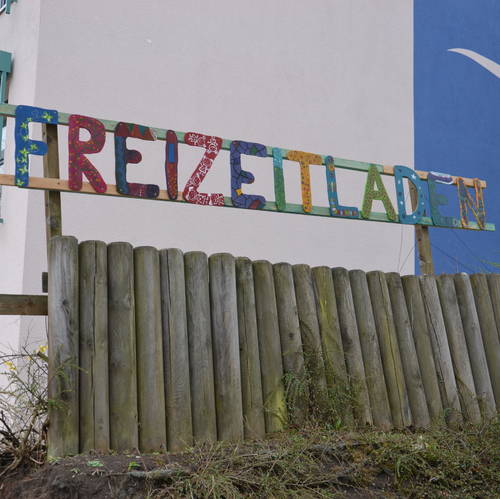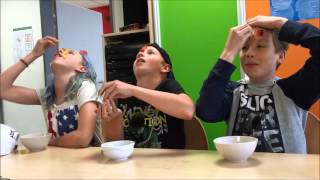 Volunteer profile
The volunteer has to be at least 18 years old, a kind personality, open minded and communicative. He/she should enjoy to work with children and teenager and important as well is having empathy.
The volunteer will mostly work from Monday to Friday from 12:00 till 18:30. Each member of our team has his own talents - so everybody can learn something from each other. Some a specialist in manual skills, some in cultural projects like circus or theatre and some for outdoor education and sport activities. We are all looking forward to share our knowledge and skills.
How to apply
Send your completed CV and cover letter with the application form to info@freizeitladen.com
On your cover letter, state that "Asociación Cultural Social Educativa Segundas Oportunidades PIC 924513791, is your sending organisation".
CC info@acseso.org in all correspondence
A Skype interview will be arranged
Participants with fewer opportunities
This organisation has a physical environment suitable for young people with physical, sensory or other disabilities (such as wheelchair access and similar.
This organisation has additional mentoring or other support suitable for young people with social obstacles, educational difficulties, cultural differences or similar.
related links
Anne Frank Exhibition 2017
Volunteer in Amsterdam, The Netherlands
Project description
The EVS volunteers will contribute to the preparations and the implementation of the travelling exhibition about Anne Frank and its related programme of activities, such as the project "Anne Frank Ambassadors" . The Anne Frank exhibition focuses on the story of Anne Frank, the historical context of her time and the relevance of this history for today's world. Copies of the exhibition tour in 40 countries. Its educational programme is based on the concept of 'peer education': young people themselves are responsible for the guided tours.
In the framework of the 2016 EVS project, the volunteers will mainly deal with presentations of the exhibition in the Netherlands.
Accommodation, food and transport arrangements
The Anne Frank House has accommodation (apartment with shared kitchen/bathroom)
Volunteer profile
We look for a volunteers who meet the following criteria:
1. He/she has some organisational skills;
2. He/she likes to do educational work with young people;
3. He/she identifies with the goals and the pedagogical approach of the Anne Frank House and more specifically with those of the travelling Anne Frank exhibition;
4. He/she is willing to acquire knowledge of the Dutch language;
5. He/she is able
How to apply
Send cv and motivation letter to the coordinator of the project, Mr. Levien Rouw: l.rouw@annefrank.nl

On your cover letter, state that "Asociación Cultural Social Educativa Segundas Oportunidades PIC 924513791, is your sending organisation".
CC info@acseso.org in all correspondence
A Skype interview will be arranged
Related links